In this article we will discuss about top rated and eagerly waited upcoming TV shows.
1. Iron Fist
Iron Fist is a Netflix series based on Marvel's Superhero Dany Rand AKA Iron Fist who is an excellent Martial artist who comes back home after years of training to save his city and his father's company from corrupt people. Finn Jones is cast as Iron Fist in this series. This 4th Netflix series based on Marvel comics and is a must watch series for those who wish to enjoy Marvel Defenders this year. The trailer of this series is out and you can watch it here.
This show is going to release on Netflix on 17 March 2017. And then audience can enjoy Iron Fist in his action.
2. The Defenders
This is The 5th Netflix series based on Marvel Comics That features an alliance between the superheroes present in Marvel's Netflix universe that is Daredevil, Luke Cage, Iron Fist, Jessica Jones, and The Punisher, Elektra, Stick. This series is just like avengers but with heroes of Netflix universe. This is the series every Marvel Fan is waiting for. The Teaser for this series is out an you can watch it Here.
This series casts Charlie Fox As Matthew Murdock AKA Daredevil, Krysten Ritter as Jessica Jones, Elodie Yung as Elektra, Finn Jones as Dany Rand AKA Iron Fist, Mike Colter as Luke Cage and Jon Bernathal as The Punisher. This series is to be release this year but exact date is still not confirmed.
3. Game Of Thrones Season 7
The seventh season of top rated HBO series Game Of Thrones is gonna release this year and this time winter is finally here. So many mysteries of Game of Thrones are about to unravel in this season and not to mention much more new mysteries are to be introduced. This season will confirm which house does Jon Snow really belong and there is going to be a fight with Whit Walkers.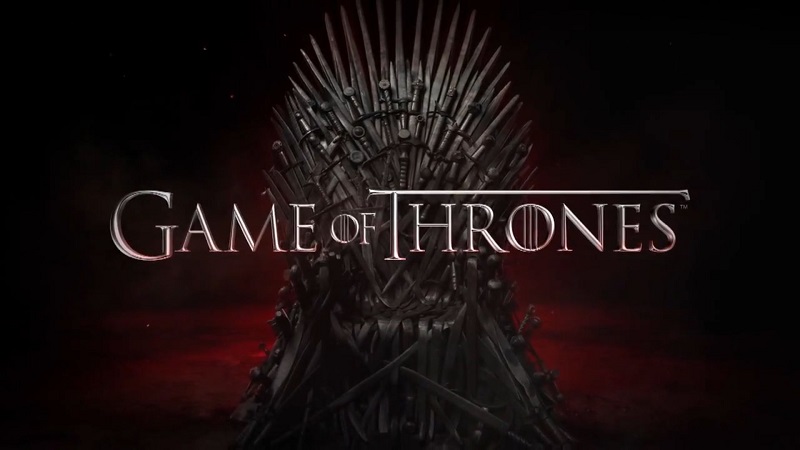 This show casts Peter Dinlage as Tyrion Lannister,Kit Harington as Jon Snow, Emilia Clarke as Deanerys Targaryen, Aidan Gillen as Petyr Baelish. In this season we are gonna see Bran in Full 3-eyed raven's form and there are so many spoiler around but lets not discuss them.
4. The Walking Dead season 8
The 8th season of AMC presented The Walking Dead is expected to premiere in October 2017. Negan is also expected to return in season 8 to cause some more chaos in show. So get ready to be surrounded by zombies this year again. This one of the top rated series available wit 8.6/10 ratings from IMDb. This series has Steven Yeun as Glenn Rhee, Lauren Cohan as Maggie Rhee, Chandler Riggs as Carl Grimes, Andrew Lincoln as Rick Grimes,Norman Reedus as Daryl Dixon and Jeffrey Dean Morgan as Negan.
5. The Punisher
The most awaited Netflix series based on Marvel comics featuring Frank Castle as The Punisher who entertained and impressed everyone from his appearance in Daredevil season 2 in 2016 is finally going to release this year, though the exact date of release is still not confirmed. Jon Bernathal will play The Punisher's role in show, Deborah Ann Woll will be present as Karen Page and Ben Barnes as Jigsaw. The Punisher or Frank castle was an ex-marine who became a vigilante when his family was brutally murdered by his army senior.
Thanks for reading the article and if you have any query regarding article please comment and let me know.